---
Fiamma F45 400 Sprinter Van 170
Excellent service and support and the most robust shipping box I have ever seen for Van equipment!!
Fiamma F45s 400 Works Great!
Thank you Orion for excellent shipping arrangements and packaging. This +13 footer arrived in great shape and after messing with install brackets required based on the roof rack chosen everything bolted up and operated beautifully. Thinking I may put another one on the other side of the van…maximum shade and comfort!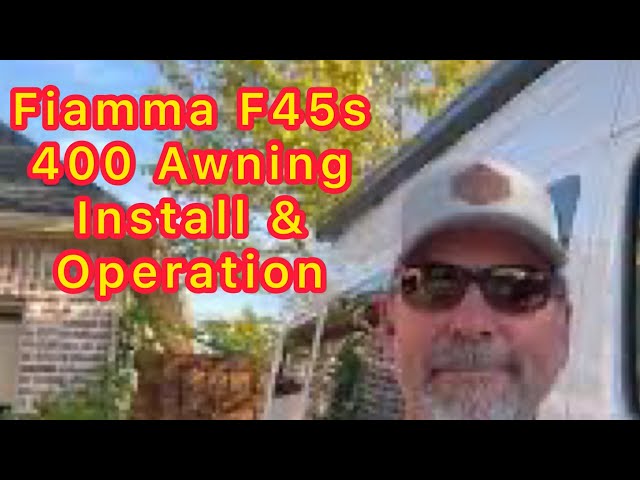 Good Quality
Have only had our awning on one trip so far and we really like it, very solid. We're about to go out on the road for a month so I'll report back!
Works great
Looks and works great. I was able to install my rack by myself but the awning was just a bit to heavy for me so I took it to All American in Redmond Or to get it installed. I've added the van side mounts so the dogs don't wrap their leads around the legs and it works out perfect. Brackets from Orion worked great, install was very impressed with the whole setup!
Great Awning
I got the F45s along with the Orion Stealth roof rack for my Ram Promaster. The awning (and rack) are both fantastic products. The awning fits perfectly to the rack and looks a little cleaner and more out of the way than my friend's, that is mounted directly to his roof.
Love this awning on my rack!
I love, love, love my new Stealth Rack and Fiamma awning. The Fiamma awning installation went smoothly with the Orion awning brackets. The Orion rack makes a perfect flat service for easy installation of the awning. I couldn't imagine installing an awning on my van without having the Orion rack to mount it to. I needed help from a friend to install the awning since you need to lift it up and down several times during the process of locating the brackets in the best places. I can't wait for some sunny days in Moab to use my new awning. I'm sorry that I don't have better photos. Highly recommend!