---
Awesome DIY Roof Rack with Walking Solar Deck!
Super stoked to get our roof rack with the deck panels installed allowing us to get 600 watts of walkable solar panels on the deck! This thing is completely DIY. With this roof rack system, we have a Maxxair Fan, a 12v AC, a full deck, and 600 watts of walkable solar! Can't beat that.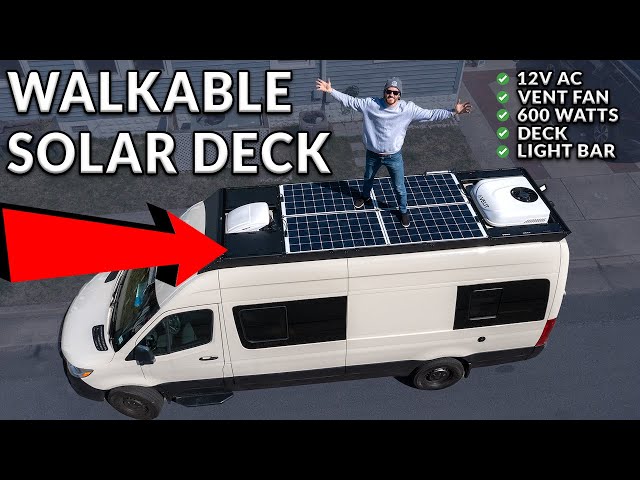 Roof Deck!
These roof panels were super easy to install and make it so much easier to attach things to my roof. With just the rails and only one ladder it's extremely difficult to strap down even a surfboard. Now I can get right up onto the roof with ease! Great product! Now it's time to install my roof top fan.
Roof rack
Great fit and easy install. We ate very happy with this roof rack!!!
Roof deck
Best roof deck on the market!